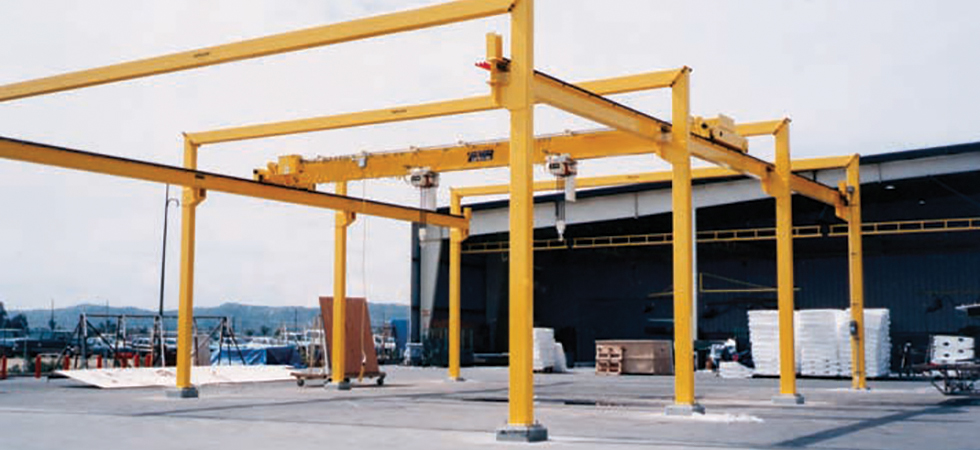 Runways
At ProservCrane Group we believe it's logical that the engineers who designed your crane should also design your Runway structure. Our structural and mechanical engineers utilize CAD systems to create your Runway designs in strict accordance with CMAA, ANSI, Uniform Building Code, AISC, and American Welding Institute standards and practices.
The same rugged quality that goes into our cranes is applied to our Runway structures by the same craftsman and welders who fabricated your crane. By utilizing ProservCrane to build both structures you can be assured that you are getting the best value because our cranes are designed to have the least impact on wheel loads, so there is no need to overbuild the Runway structure, which in the end saves you money.
No two Runway Systems are alike, and because we have constructed thousands of systems over the years, there is no need for us to reinvent the wheel. We have developed standard designs for most applications that require only a few changes to details. No job is too big or too small. We can supply columns, beams, rails and electrification for your top running or underhung crane, or if you just need an increase of capacity to your existing structure, either way we can help you.
Applications
Free standing using Pipe columns or A-Frames
Use existing building structure to incorporate runway system
Runways can be designed for top running and underhung cranes
Retrofit existing runway to add capacity
Options
Anti-collision devices
Fixed and adjustable wheel stops
Fixed and adjustable bumper stops
Hydraulic bumpers
Hurricane type locking pins
Hydraulic clamps to lock the crane in extreme environments
Electrification
2, 3 and 4 bar electrification up to 1000 amps
Single and double shoe assemblies
Copper and aluminum conductor depending on application
Corrosion resistant and impact resistant collector arms
Snap-in hanger kits
Easy installation and maintenance
Standard sections up to 175#/yd.
Fastened using hook bolts, clamps or clips depending on the application